Soto Zen Buddhism International Center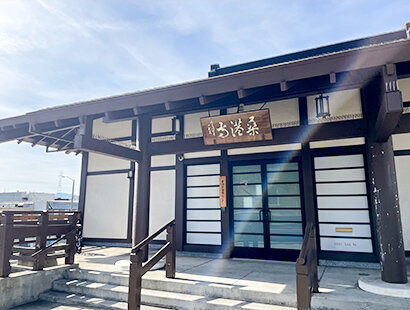 The Soto Zen Buddhism International Center was established at Zenshuji Soto Mission in Little Tokyo, Los Angeles, California, U.S.A. in 1997. It is an affiliate office of Administrative Headquarters of Soto Zen Buddhism in Japan, and was initially known as the Soto Zen Education Center. Our office is now located at Sokoji in San Francisco, California.
Since its establishment, our office has facilitated and promoted the work of Soto Zen international dissemination, in keeping with local conditions. Major activities include holding workshops, teaching meditation and ceremonies at temples and Zen centers, and English translation of Soto Zen publications.
In addition, we work cooperatively with various international regional offices in Hawaii, North America, South America and Europe on upcoming events, providing support and interpretation for international gatherings. We also create new teaching materials in addition to those that we translate into English.
Also, in order to keep people informed about the current situation and religious dissemination of Soto Zen that are deployed outside of Japan, we publish a valuable resource, Dharma Eye, twice a year.
Soto Zen's international dissemination has spread all over the world. In each country where Soto Zen has become established, Zen priests practice zazen and engage in work practice, based on the teachings of Buddha. The word ZEN has itself come to be used as a modifier for products, mainly in the West, and the positive associations people have with the word are meant to enhance the product.
Here at the Soto Zen International Center, our goal is to further the practice of zazen, and make the teachings of Soto Zen available to the widest possible audience, in all parts of the world.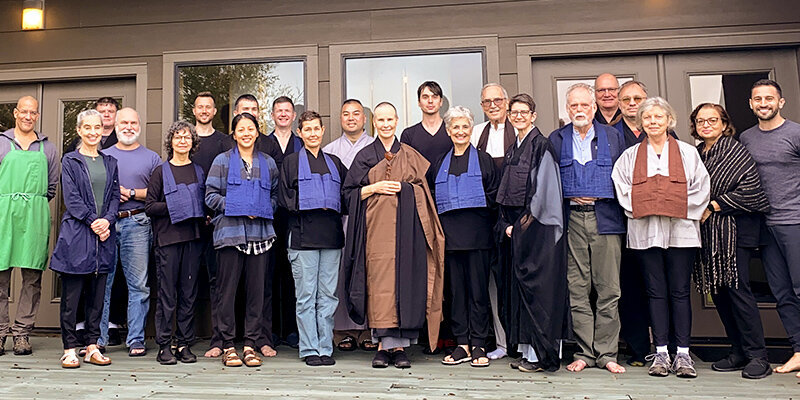 Our Team Director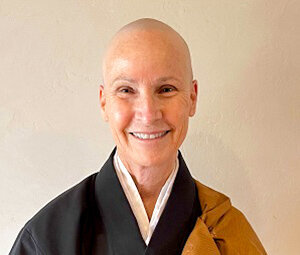 Rev. Konjin Godwin
In October 2018 I was appointed as the new director of the Soto Zen Buddhism International Center. My hope is that from this new position I will be of use in maintaining the deep connection among all Soto Zen temples and practice places, provide more support and opportunities for communication and mutual enrichment in dharma, and possibly enhance our practice opportunities together.
Staff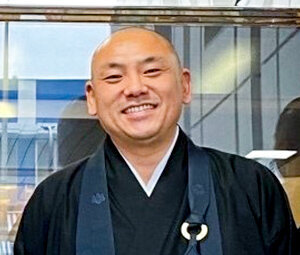 Assistant Director
Rev. Taiga Ito
I was appointed as Assistant Director in 2019.
I will try my best to support Soto Zen priest and Zen Centers of their activities all of the world.
Secretary
Rev. Zenki Nishimura
I have been assigned to San Francisco as Secretary of the Soto Zen International Center since 2022. My dream is to visit Zen centers and temples around the world. And it is my job to do so. I will do my best to have many people remember my face and name.
Our shared commitment
All of us who practice Zen, I am fairly certain, and deeply committed to deepening our Zen understanding and to maintaining this ancient way of awakening. In addition, we are committed to firmly planting and nourishing Zen in the West, in the Western climate, which requires adaptation, creativity, and responsiveness. In order to do this we are building and maintaining bridges for everyone to cross over.
In this spirit, our International Center office has been reaching out, providing information, responding to inquiries, exploring suggested topics, thus serving as a bridge it self. Everyone is invited to let us know your comments, and to make suggestion to us.
Our activities
Lunch Time Zazen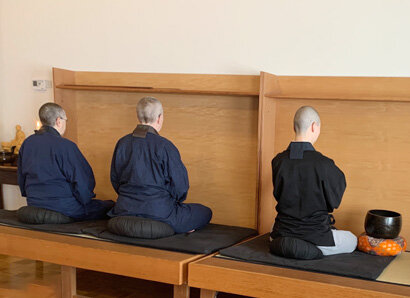 We hold Zen meditation at lunch time on Monday and Thursday at zoom.
We look for opportunities every day to introduce as many people as possible to the experience of zazen.
Time table
Monday and Thursday
13:00 - Start of Zazen
13:30 - End of Zazen
* Closed on holidays and when announced
Zazen Classes for companies and schools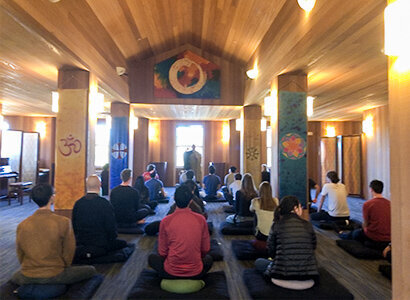 We provide zazen classes upon request for companies and schools.
We adapt the instruction depending on your request, and how you would like meditation to be used in the work or school situation.
Dharma Talks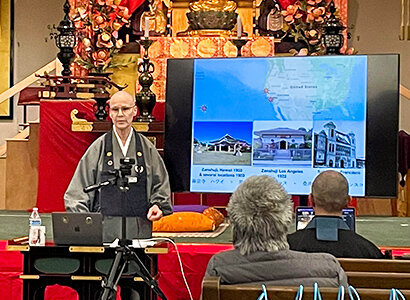 Dharma Talks by Konjin Godwin, the director of the International Center, are held at various locations around country.
Her Dharma talks are very accessible, and based on her own extensive experience of Zen practice.
Please contact us if you are interested in arranging a dharma talk.
Teisho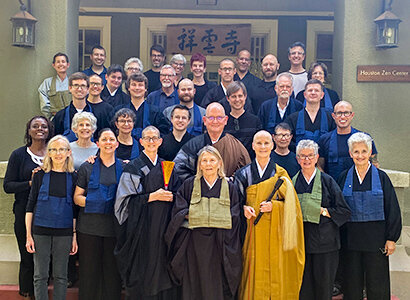 Teisho are more formal lectures on Dharma, usually based on a sutra, or Buddhist scripture.
Various sutras from the basis of Teisho.
Please contact us if you are interested.
Office Details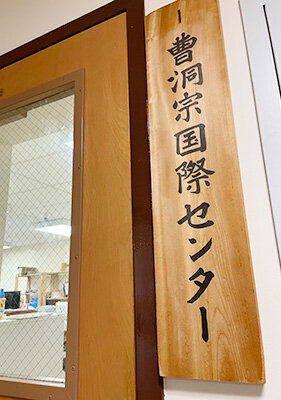 Address: 1691 Laguna Street, San Fransisco, CA, 94115 U.S.A. (at Sokoji)
TEL: 1-415-567-7686
FAX: 1-415-567-0200
E-mail: info@sotozen.com
Director: Rev. Konjin Godwin
Assistant Director: Rev. Taiga Ito
Secretary: Rev. Zenki Nishimura