SOTOZEN.COM > Practice > Food as Practice > Recipes > Grilled Shiitake Mushrooms seasoned with Soy Sauce
Grilled Shiitake Mushrooms seasoned with Soy Sauce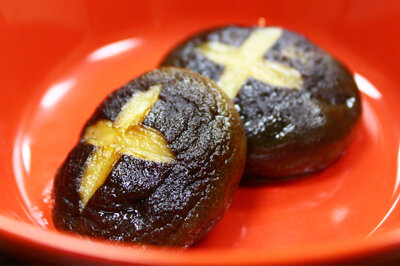 Ingredients (serves 4)
8 fresh shiitake mushrooms
1 Tbsp. soy sauce
100 cc. (3.4 oz. or slightly less than 1/2 cup) water
Instructions
Cut the fresh shiitake in half, keeping the stems on.
Grill the shiitake stem side down in a frying pan until golden brown. Turn over.
Pour the water into the frying pan, cover and steam for about 1 minute.
Add soy sauce to the pan and stir the shiitake mushrooms several times to season.

Recipe (PDF 140KB)