SOTOZEN.COM > Soto Zen Temples > Soto Zen Temples for Foreigners in Japan > ZEN class
ZEN class
Due to COVID-19, we open ZEN class online on Zoom and live stream on our official YouTube.
Shall we find our peace of mind with zazen ?
No experience is required.
We welcome you all.
On Zoom, anyone can ask questions to the teacher.
Please apply from the link below.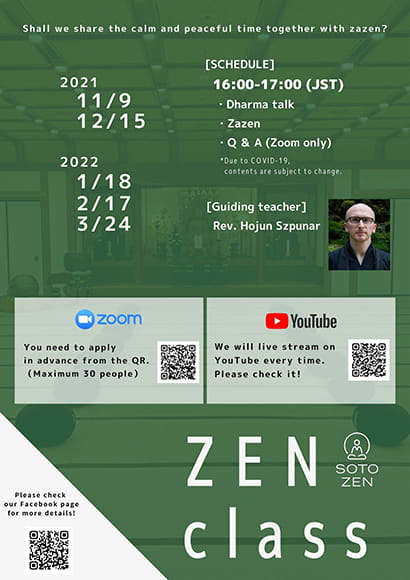 *Application deadline is 3days before on each event day.
*Maximum 30 people.
For more detail, please check our official Facebook page or Instagram.
Contact:
sotoshu.kokusaika@gmail.com
International Department, Sotoshu Shumucho