SOTOZEN.COM > Soto Zen Temples > Touring Venerable Temples of Soto Zen Buddhism in Japan > Vol.12 Temple Daijiji
Daijiji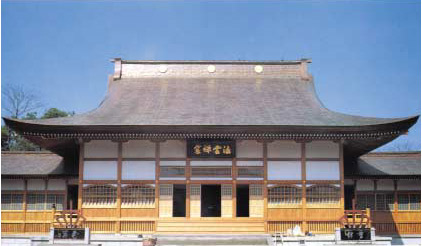 Located in a fertile region watered by the Midorikawa and Kasegawa rivers, the temple Dairyozan Daijiji was established in 1278 by Kangan Giin, a leading disciple of Dogen Zenji, founder of Soto Zen. It has long been famous as the leading Soto Zen temple on Kyushu. The local scenery resembles that around Daci-shan in Mingzhou, China, were Kangan Giin underwent Buddhist discipline. That is why the temple is named Daiji (Daciin Chinese).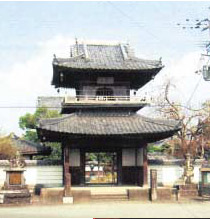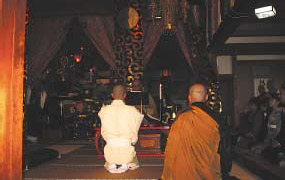 The bronze bell (169 cm tall) to the left inside the main gate was cast in 1287 and bears lettering in Kangan Zenji's own calligraphy. A precious possession, it has been designated a National Important Cultural Property. Sermons are delivered and sutras chanted in the Dharma Hall. At about the halfway point along the path leading to it from the main gate stands the Buddha Hall, housing the main temple image, a statue of Shakyamuni 3.5 meters tall, dating from 1779.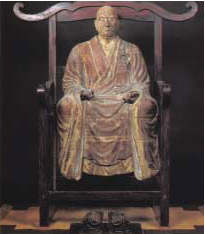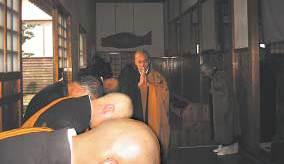 Kangan Zenji did a great deal to improve the lives of the local people. For instance, he had a bridge built over the dangerous torrent of the Midorikawa river. He also cleared agricultural fields. In gratitude for his beneficence, people still bring gifts of rice and money to Daijiji at spring- and autumn-festival times. Parishioners and non-parishioners alike greatly appreciate the zazensessions held on the first Sunday of every month in the Zazen Hall (capacity 60 people).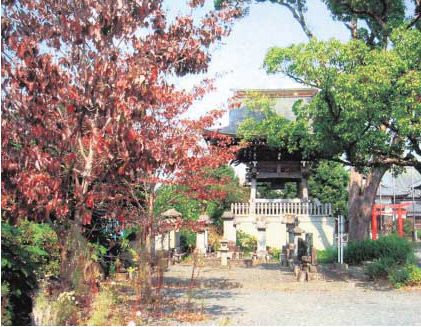 Map" Daijiji
Location
Otsu-bound bus from the JR Kumamoto station to the Transport Center ( Kotsu Senta). Then the Kawashiri / Daiji-ji bus to the Daiji-ji-mae stop.
Address: 1-7-1 Noda, Kumamoto, Kumamoto Prefecture 861-4114, Japan
Phone: +81(96)357-9173
Touring Venerable Temples of Soto Zen Buddhism in Japan