SOTOZEN.COM > Soto Zen Temples > Touring Venerable Temples of Soto Zen Buddhism in Japan > Vol.5 Temple Kotaiji
Temple Kotaiji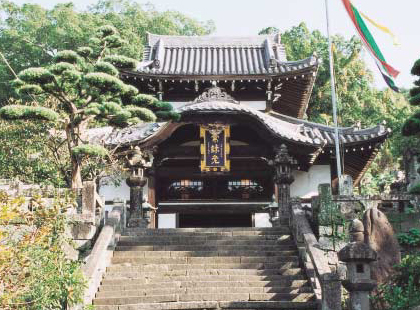 In the 17th century, the flourishing of Christianity in Nagasaki made it hard for other religions to prosper. In the hope of bettering the chances of Buddhism, in 1608, Kio Ryokaku founded the temple Kotaiji. To commemorate his work, the temple Founder's Hall now houses a lifelike statue of him, and a memorial service in his name is conducted on the ninth of September.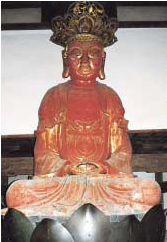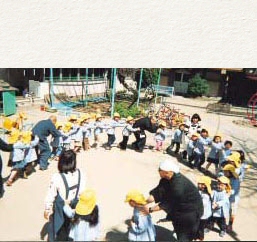 In the mid-seventeenth century, in the time of Gesshu Sorin, the third abbot, the monks' quarters, the residence of the abbot, and the Zen Hall were constructed. With the installation of a donated triad consisting of a statue of Shakyamuni flanked by two attendant bodhisattvas—Manjushiri (Monju) and Samantabhadra (Fugen)—the compound was completed as befits a Zen temple.
Hands in the prayerful attitude and backs held strait, monks-intraining generate an air of tension in the Monks Hall.
Kotaiji in a mid-19thcentury painting commissioned by the German physician Philipp Franz von Siebold, then working at a Dutch trading company in Nagasaki.
The Nio-mon gate in front of the Main Hall houses statues of two guardian deities and bears the name Kotaiji. Temple kindergarten children and the coming and going of lay believers attending zazen sessions enliven the mood. Today, in peaceful Nagasaki, where Christian and Buddhist live in harmony side by side, Kotaiji provides great spiritual support for believers in the Buddha's Teachings.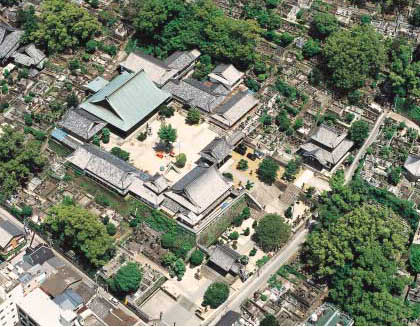 "Map" Kotaiji
Location
By streetcar to the Kokaido-mae or Shian-bashi stops, both of which are about five minutes' walk from Tera-machi, where Kotaiji is located.
Address: 1-1 Tera-machi, Nagasaki 850, Nagasaki Prefecture 850-0872, Japan
Phone: +81(95)823-7211
Touring Venerable Temples of Soto Zen Buddhism in Japan