Zenpoji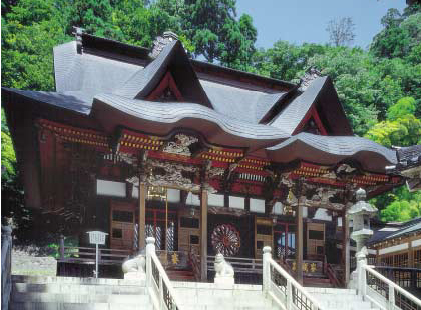 The history of Zenpoji began when, between 938 and 946, the holy monk Myotatsu built a retreat named Ryuge-ji at the foot of mountains overlooking the expansive bucolic scenery at what is now the city of Tsuruoka in Yamagata Prefecture. Myotatsu devoted himself to chanting the Lotus Sutra, and Naga serpent deities used to come to hear him talk about Buddhism. Five centuries later, an itinerant pilgrim monk named Tainen Jochin founded a temple at the site of Myotatsu's retreat; and the temple name was changed to Zenpoji.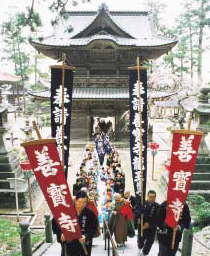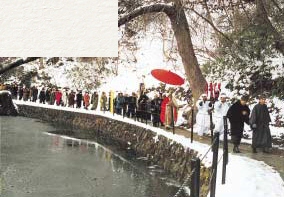 The male and female serpent deities (Naga and Nagi) who had visited Myotatsu appeared before Tainen Jochin too and, after receiving the Buddhist precepts and becoming guardians of the temple, promised to fulfill supplicants' wishes. Then, accompanied by thunder of their own making, they returned to the pond at the foot of the mountains. Today visitors are still attracted by the legend of the Naga and Nagi living in the pond in front of the Naga Shrine in the dense forest.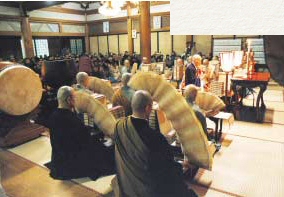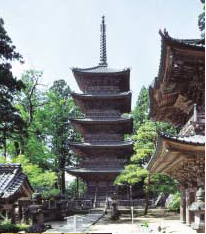 In addition to the majestic shrine to the two Naga (rebuilt in 1833), on the temple grounds stands a five-level pagoda in honor of all the fishes of the sea, the only one of its kind in Japan. In the main hall, prayers are offered to the Naga, to ancestors, and to all the creatures of the deep. Voices chanting sutras may be heard from it every day. Yearly tens of thousands of worshippers visit Zenpoji as one of the largest places of prayer in the country.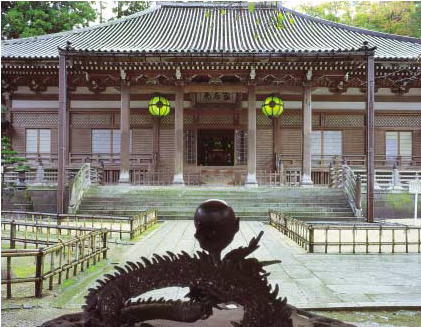 "Map" Zenpoji
Location
Yunohama Onsen Bus from Tsuruoka on the JR Uetsu Line to the Zenpoji bus stop.
Address: 100 Sekine, Shimogawa, Tsuruoka, Yamagata Prefecture 997-1117, Japan
Phone: +81(235)33-3303
Touring Venerable Temples of Soto Zen Buddhism in Japan