SOTOZEN.COM > Soto Zen Temples > Touring Venerable Temples of Soto Zen Buddhism in Japan > Vol.9 Temple Sojiji-soin
Sojiji-soin (the Original Sojiji)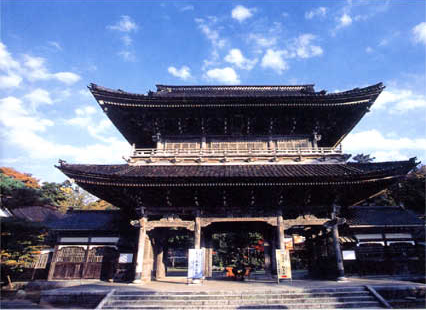 The celebrated priest Gyoki (668–749) founded the temple Moro-oka-ji on the scenic Noto Peninsula overlooking the Sea of Japan. After serving as an Esoteric Buddhist temple, in 1321, it was entrusted to one of the two founders of Soto Zen, Keizan Zenji, who renamed it Shogakuzan Sojiji.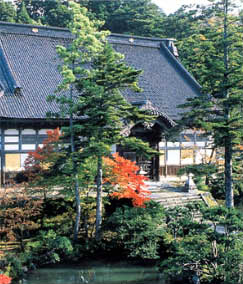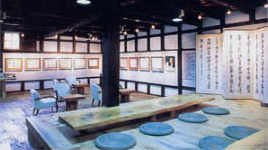 Keizan Zenji quickly made Sojiji a major location for Soto Zen training; and after he left, it continued to develop and flourish until most of the monastery compound was destroyed by fire in1898. On this occasion, Sojiji was moved to Yokohama. Then, on the site of the destroyed temple, Sojiji built Sojiji-soin, which still today attracts many worshippers and monks-in-training.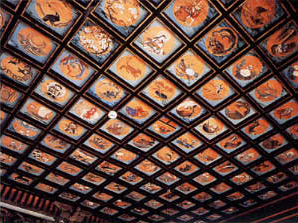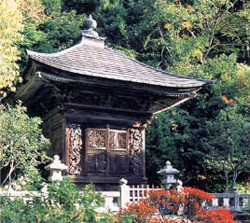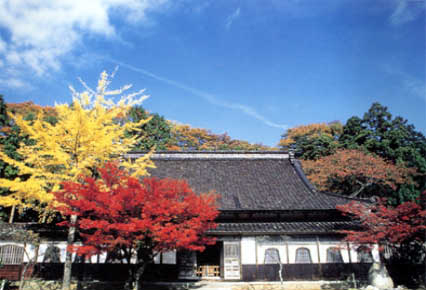 Map" Sojiji-soin
Location
Two hours by the Monzen-yuki Express Bus from the famous castle town Kanazawa and a five-minute walk from the Monzen Bus Terminal. Or a 20-minute bus ride from Anamizu Station on the Nanao line of the Noto Railway.
Address: Monzen-machi, Fugeshi-gun, Ishikawa Prefecture 927-2156, Japan
Phone: +81-768-42-0005
Touring Venerable Temples of Soto Zen Buddhism in Japan