SOTOZEN.COM > Soto Zen Temples > Touring Venerable Temples of Soto Zen Buddhism in Japan > Vol.8 Temple Zuioji
Zuioji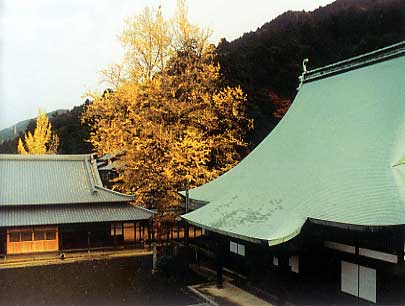 Zuioji is a celebrated landmark in the city of Niihama in Ehime Prefecture. Niihama prospered as an industrial city after the discovery of copper mines in the 17th century. The history of Zuioji, however, goes back still farther to 1448, when the local lord Matsuki Katsumura invited the monk Gettan to come from Kamakura and establish a temple for the repose of the spirits of his mother and father.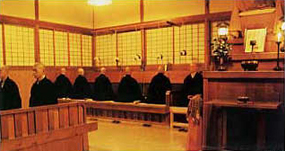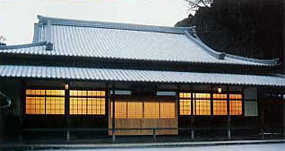 The Zuioji's path was not smooth. It burned twice: once in the fires of the Period of the Nation at War (16th century) and again, owing to an ordinary conflagration, in the early 19th century. It took 50 years to restore the temple. After the completion of a monks educational institution in 1897, Zuioji became famous for Zen discipline. Today large numbers of monks train diligently there, and throngs of lay believers come to take part in zazen sessions.
Opened in 1953, the temple kindergarten does its utmost to cultivate an open, generous mind in its charges. On the temple grounds stand the tutelary Kompira Hall and a tall gingko tree. The air is fresh and pure, and the view includes Niihama City and the calm waters of the Seto Inland Sea. The busy Zuioji head priest is also head priest of the Shogoji (Kumamoto Prefecture), where participants from overseas assemble for zazen during the international ango program.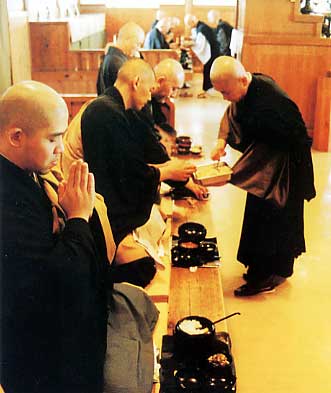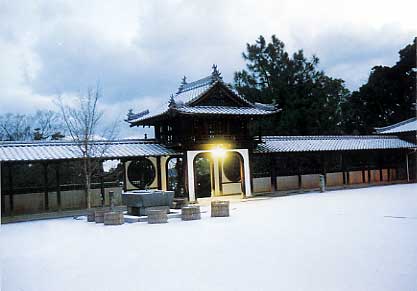 "Map" Zuioji
Location
In the central part of Niihama, about three kilometers south of Niihama Station. About eight minutes by car from the station on the JR Yosan Line
Address: 8-1, Yamane-cho, Niihama, Ehime Prefecture 792-0835, Japan
Phone: +81-897-41-6563
Touring Venerable Temples of Soto Zen Buddhism in Japan